The Brief:
Skip For Hire were looking for a web design and development company that could not only visually create a stunning and easy to use website, but also create specialist coding for complicated functionalities to full fill their company objectives.
The Companies Mission:
Connecting customers with a revolutionary network of rated waste removal companies across the UK. Building a convenient, easy to use, friendly, highly competitive, tailored marketplace for local waste removal online. Waste removal companies compete for jobs with realtime quotes direct to the customer for the most cost effective and responsible waste removal online.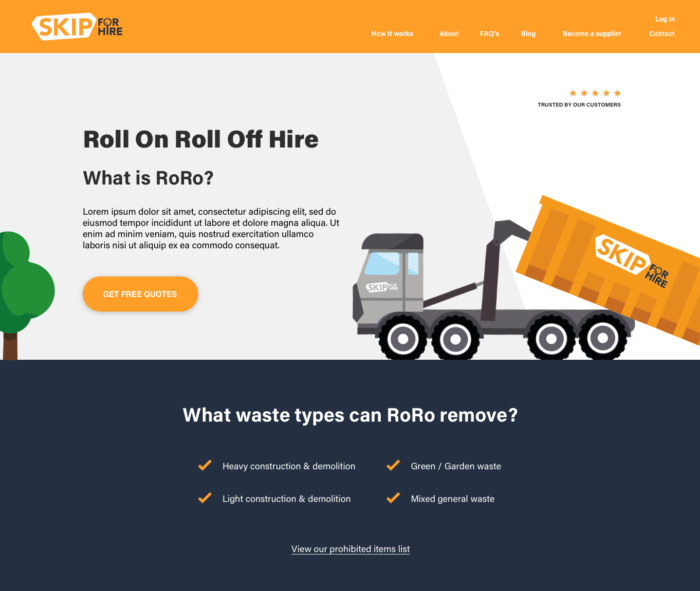 The Result:
Easy to use website, which has a target audience of both waste disposal companies as well as customers who need waste removed.
Easy to complete forms, allow users to search their area for suppliers.
Suppliers are able to offer quotations to customers.
Login area for both customers and suppliers (easy to use dashboard).
Reviews.
Search for a service, in a postcode area.
Secure payment portal
Fully responsive
We believe that our clients should have full control over their websites.
Bespoke CMS enabling the client to monitor all traffic, searches, orders for website and company improvement as well as for marketing campaigns.
Hosting & Maintenance
The client opted for a hosting and maintenance package from XRF which allows them to concentrate on their business whilst we continue to maintain the website, monitoring security, taking backups, and completing full audits.