The Brief:
iPubs eliminates the need for multiple apps for different breweries, the iPubs app has all the pubs in one place.
The app targets two audiences:
Claim your pub from the list, and control your profile using a user-friendly dashboard. The dashboard will allow owners/managers to upload images, highlight facilities, send out promotions, and show the availability of tables, capacity and how busy the pub is in real-time.
Customers will have the ability to search for pubs, specific facilities, availability on tables, a good understanding of waiting times and how busy the pub is in real-time. They will receive notifications of promotions.
iPubs was created in the wake of the coronavirus pandemic when it was clear there was a gap in the market for an app that could handle all pubs in one place.
As restrictions begin to lift it was clear that many pubs were having tables booked yet no customers were turning up for the booking, meaning that tables were being left empty costing the pubs valuable revenue.
With the iPubs app, they can free up the table which will notify iPub app users, allowing for that table to be used. With distance restrictions in place and table orders, a requirement the iPubs app is simple to use for both the pub, its staff and the customers.
With a QR code check-in at the door, the landlord will be able to monitor safe capacity, and in turn, this information will be available to iPub app users to see how busy a pub is, and if there is a requirement to queue.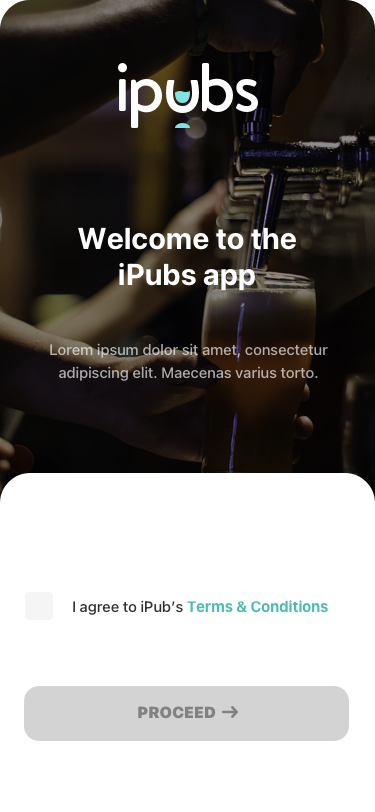 The Result:
iPubs app has been developed and currently has the following functionalities-
Search Functionality
Directions
Specifies pub feature/facilities
Check-in and out of pubs
Request table service
With the iPubs app you can
Create account and edit details once logged in
View pubs in your area by sorting by distance, selecting a pub to view facilities
Specify pubs features/facilities with logos.
Visiting a pub
You can check-in and check out of the pub and use the buzz to call for attention
You can order food and beverages via the app
Submit star ratings
You can rate the pub/bar staff providing landlords with feedback.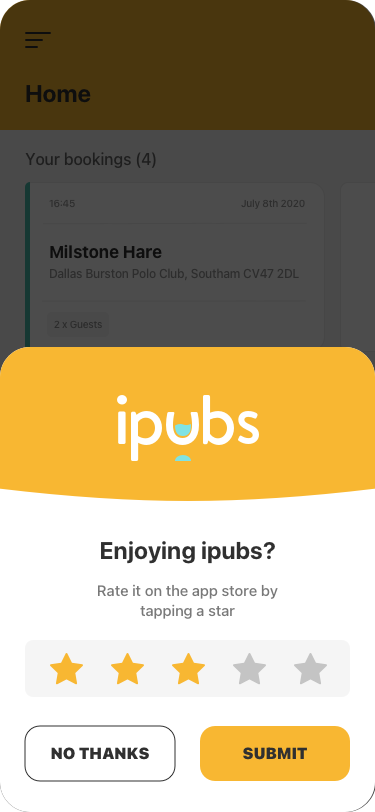 Investment:
iPubs is a working app that has plenty of room to grow, there are many extra features that can be incorporated to meet the needs of both customers and pubs/restaurants.
Fortunately (2022), we are returning to a normal life which now sees us returning to public places without the need for masks and social distancing, however, there is still a big gap in the market for an app that can accommodate all pubs in one app.
The future of iPubs will be in marketing and offers, allowing pubs to send notifications to those users nearby offering discounts and alerting them to entertainment. Letting users know what is on  when it's starting.. etc
Inviting users to special events, or sending an image of the latest special on the menu.
If you would like to learn more about iPubs and how you can invest get in touch.