The Brief:
As a result of the coronavirus pandemic, our Managing Director at XRF Digital Dave Riches was keen to keep in touch with staff from both a business point of view as well as wishing to keep in touch to ensure his staff's well being.
He and Creative Director Lee Taylor came up with a plan to create their own software for video conferencing which would be free for not only the staff at XRF but also available to anyone else who wished to use it.
The free account would allow users to create their own meeting room so they can keep in touch with work, family and friends, with an extended time allowance, unlike many of the other free versions of video calling which in many cases allow you less than an hour.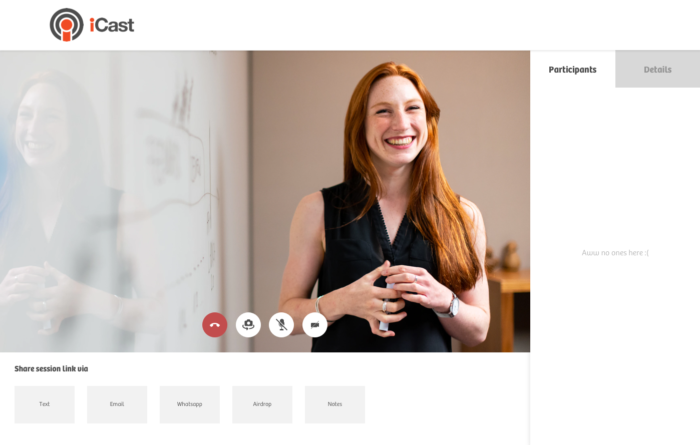 The Result:
The XRF Team came together virtually of course, as by this time we were all on full lockdown to work on this project, it was not only a wonderful team building exercise but gave all the staff something to focus on and help with if they wished to.
iCast has been successful because of its simplicity-
Register for a free account.
Create a session
Join a session
Create A Session
All you need to do is give the session a name, you can add a description if you wish, then click on create.
This will give you your unique URL channel to share with whoever you want to join you.
There are options to copy the link, email, WhatsApp or Facebook, so you can share with as many or as few people as you like, there is no limit.
Join A Session
To join a session, you can either click on the channel link sent to you, or you can go to the iCast website and click on Join Session, and put in the details.. it is that simple.
No-Fuss, Easy and currently………..FREE TO USE!