The Brief:
The Millstone Hare is a country pub and restaurant nestled in the stunning grounds of Dallas Burston Polo Club. It is a restaurant that is open to the public and not just exclusively for the members.
The manager approached XRF to discuss having a separate website, previously having one page within the main polo grounds website.
The XRF project team worked together with the pub's staff to decide on the exact requirements and objective of the website.
Summary Requirement
Create a new feature-rich website, which is fully responsive on all devices, with the ability for visitors to see menus and book tables. The website will launch Millstone Hare as a stand-alone business, which needs to generate more income from the local area, currently heavily reliant on the polo club and its events.  The website needs to be fast, secure, with the menu showing at the correct time of the visitor viewing – eg visit site at 1 pm, lunchtime menu shows.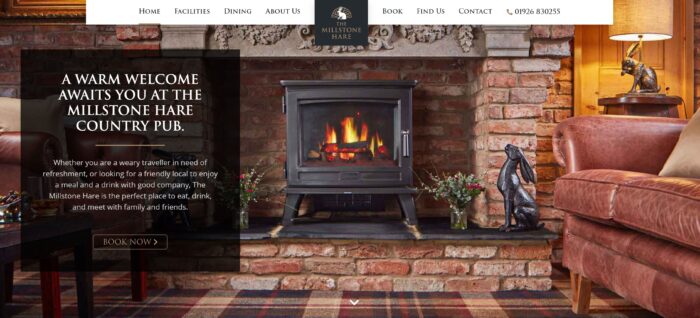 Research and Audit:
Our SEO team set to work carrying out a technical SEO analysis, looking at the websites page tags, meta descriptions and page hierarchy and on-page SEO, identifying which keywords have been effective, and which ones could be targeted on the Millstone Hares new pub website.
Keywords
The team analysed keywords, looking at how much competition there is for the keywords, looking at alternative keywords which are high in the volume of traffic search, yet low in competition usage within the pub industry. Looking at the competitive landscape.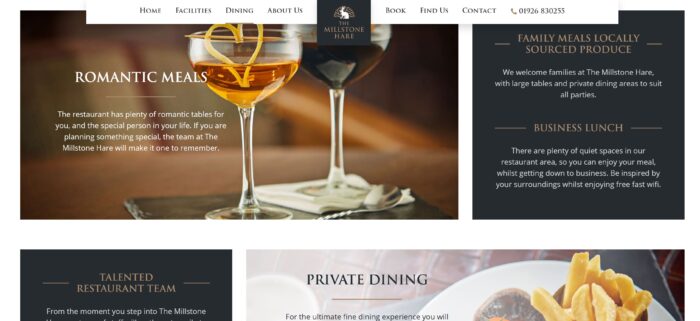 The Result:
CMS
It was vital to the manager of the pub to have full control over the website, so that it can be kept up to date with new events, send out notices, and special offers.
The bespoke booking system was created around the pub specifications and is fully managed in the backend of the website by the manager who in turn can easily create user levels for other staff members without compromising the live site.
Nerdy Stuff
Jekyll built site, designed to be really quick on serving web pages
Booking API integration
HTML5 and CSS coding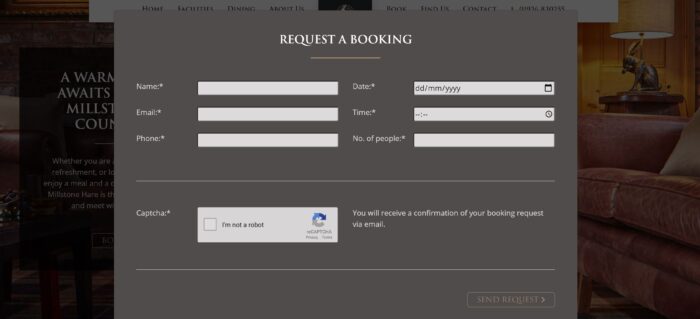 iPubs
iPubs is a completely free app, which has been designed and developed by XReflow during the Coronavirus Pandemic. It is for users to locate their local pubs, and filter by amenities (eg, Children Welcome, Food Served, Beer Garden). Once inside the pub, iPubs allows you to request table service with your phone.
The Millstone Hare was one of the first pubs to sign up for this fantastic new app.