The Brief:
MasonSPS required a new fresh website for their recruitment company specialising in security.
Aside from wanting a cutting edge design, they also needed the website to be fully responsive, and fast.
Extra functionality was required specifically for their business so the website could meet the company's objectives…
Time Saving Recruitment Process
Find The Right Person For The Role
Quickly & Easily Setup An Interview
The Key was to make every process, simple and fast saving time and money.
Login areas for all target audiences, with an easy to use dashboard.
Within the backend of the site, it was essential for MasonSPS to have full control of the website, where they can not only easily update content, image, add pages etc… but also be able to manage companies and individuals.
For the users accessing the website via their mobiles or tablets, the client wanted the site to be interactive, allowing swiping, clicking, with an easy navigation system…. creating an exceptional user experience.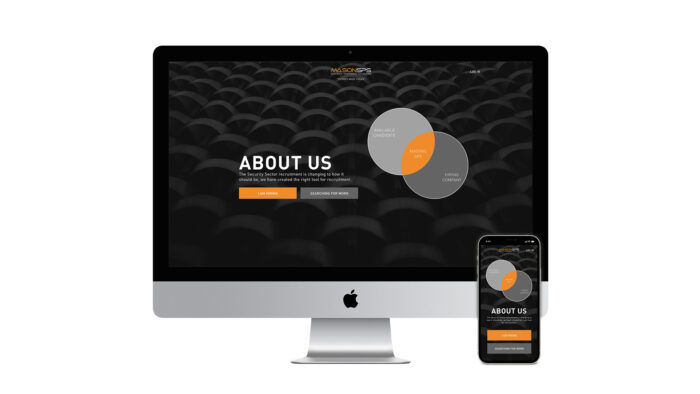 The Result:
Immediately on landing the message is clear as to what MasonSPS is offering.  A clear design, with strong call to action buttons for both candidates and companies.
Secure login areas for both Candidates and companies, with an easy process for both parties.
Companies
Secure payment portal to handle the membership levels purchased by companies.
Easily search candidates to find the right fit for the vacancy.
Send job offers, with rejected offers, returned to the company and credited back to their account.
Security areas clearly shown once logged in to assist with candidate search.
Easy to use dashboard
Interview setup
Candidates
Secure free account creation for candidates
Candidate portfolios, editable by the candidate with an easy to fill out form specifying the right information making it easier for-

find the right candidate
companies to carry out due diligence.

Simply accept or reject job offers
Easy to use dashboard
Interview setup